Tuesday, November 30, 2010
Saturday, November 27, 2010
Mission accomplished: Craft fair completed.
Thanks to all who came! It was nice to hear feedback from customers and to learn how to fine tune my products for the next fair.
If you are interested in placing an order or purchasing something you were eyeing at the fair, send me an email at
jcpluss14@gmail.com
.
Check out some of my products:
Or, click the "Products" button at the top of the page.
If you don't see what you're looking for, let me know and I can customize.
Also, keep an eye out for the Etsy shop to open up at the beginning of December!!!
Photos of booth are forthcoming...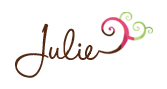 Posted by

Julie
at 10:40 PM
0 comments
Thursday, November 25, 2010
Wednesday, November 24, 2010
Tuesday, November 23, 2010
Monday, November 22, 2010
Wednesday, November 17, 2010
Tuesday, November 16, 2010
Monday, November 15, 2010
Wednesday, November 10, 2010
Tuesday, November 9, 2010
Monday, November 8, 2010
Thursday, November 4, 2010
Tuesday, November 2, 2010
Monday, November 1, 2010